The Navy Mile Draws Top Field for BBTM Grand Prix Tour 2016 Finale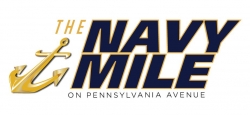 September 29, 2016
Sam Penzenstadler to defend men's title in nation's capital; $15,000 Open prize purse; six athletes also vying for Tour grand prix prize money; Heather Kampf eyes Tour three-peat; Running Warehouse "Pick-the-Winner" contest
By Bring Back the Mile
WASHINGTON, D.C. - The Navy Mile on Pennsylvania Avenue presented by USAA, a community celebration, kicking off the United States Navy birthday week, is the 6th stop and finale of the Bring Back the Mile Grand Prix Tour 2016 and the second edition on Sunday morning, October 2 offers $15,000 in Open prize money that goes 5-deep per gender including $3000 for each race champion. Race day weather forecast is partly cloudy with temperatures 65-75F.
Last year's inaugural men's champion Sam Penzenstadler returns to face a formidable field including fellow Americans Riley Masters, Cory Leslie, Ford Palmer and Jack Bolas and Ethiopian Belete Maru. The women's field is headlined by Queen of the Road Mile Heather Kampf, local Rachel Schneider, Christy Cazzola and World Junior champion Adanech Anbesa of Ethiopia.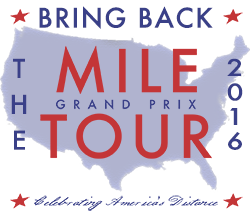 The following six athletes expected at The Navy Mile can secure BBTM Grand Prix Tour 2016 prize money: Kampf, Cazzola, Schneider, Palmer, Masters and Leslie. The two-time defending grand prix Tour champion Kampf has secured at least a tie for her third straight Grand Prix title with 32 points.
Per Tour event, per gender, top 6 score points (10, 8, 6, 4, 2 and 1) with the top 4 Grand Prix scorers earning GP money ($2500, $1000, $750 and $500). The total prize purse for the six Tour events exceeds $120,000 plus $10,000 for the Grand Prix purse.
For a look at the top athletes expected at The Navy Mile check out the Running Warehouse "Pick-the-Winner" online contest and choose your favorite male & female Milers to win The Navy Mile HERE.
Meet legend Jim Ryun
On Friday, September 30 from 5:30-7:30pm at the Navy Memorial Heritage Center, The Navy Mile will present a special, free evening with three-time Olympian (1500m silver medalist at Mexico City 1968), former Congressman, former Mile world record holder and running legend Jim Ryun.
Elite Awards
The top five elite male and female runners will receive the following cash awards: Champion: $3000, runner-up: $2000, 3rd place: $1250, 4th place: $750 and 5th place: $500.
In addition, there is a $1000 bonus if the winner goes sub-4:00 (men) or sub-4:35 (women) plus a $100 bonus per gender for anyone bettering the first-year event record: 4:16.07, Sam Penzenstadler (USA / VA) and 4:52.34, Kenyetta Iyevbele (USA / NC).
Sea Cadet Team Awards
The top three Sea Cadet teams will receive cash prizes: $500, $350 and $200.
For more event information, go to: www.NavyMile.com