Making the Most of Your Mile: Go! Mile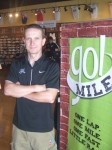 June 12, 2014
Presented by HOKA ONE ONE, the interview series speaks with British and University of Arkansas Mile standout, Gary Taylor, on the Little Rock, AR running community and Saturday's Go! Mile, host of the 2014 RRCA 1 Mile Championship.
By Bring Back the Mile
Gary Taylor is no stranger to competing at the highest level, so it is no surprise that in just a short period of time he has helped develop an incredible running community in Little Rock, AR. A standout British Miler (3:57.15) who was also an NCAA All-American at the University of Arkansas, opened up the Go! Running retail store in 2010 in partnership with fellow Razorback and Irish Mile star Frank O'Mara (3:51.06). Approached by the local chapter of the RRCA in 2011 to put on a Mile, Taylor and O'Mara set out to create an event that would highlight elite Milers while welcome first-time runners and families alike. Entering its fourth year, the Go! Mile, a Bring Back the Mile Featured Event, has quickly become a community favorite, and added for 2014 the Windstream Elite Miles, host of the RRCA 1 Mile Championship.
Photos courtesy ArkansasOutside.com. Click here for complete 2013 albums.
BBTM: The Go! Mile has grown quickly since its first year in 2011. How did it come together in the Little Rock community?
Gary: We opened our shop, Go! Running, in 2010. [Frank O'Mara & my wife Erin] have always been part of the running community here and the then president of our local RRCA chapter came to see me. He said, 'Hey, we got this thing called the Arkansas Grand Prix, which is a series of over 20 races in the state and we should do a Mile!" People run in any one of Grand Prix races and get points for running at the events. At the end of the year an Arkansas Grand Prix champion is crowned. There are marathons, half-marathons, a 20K, 15K, 10K, 5K and a two-mile, but they needed a Mile. They came to me because of our history with the Mile. It seemed like a perfect fit.
We thought we were crazy putting on a Mile race because at that time it seemed as if the Mile was dwindling and for the average person who likes to run a 5K it can be very scary. So, we immediately set about how we could do it. I think from the time of the RRCA chapter asking us to do it and actually executing, it was probably about 8-9 months.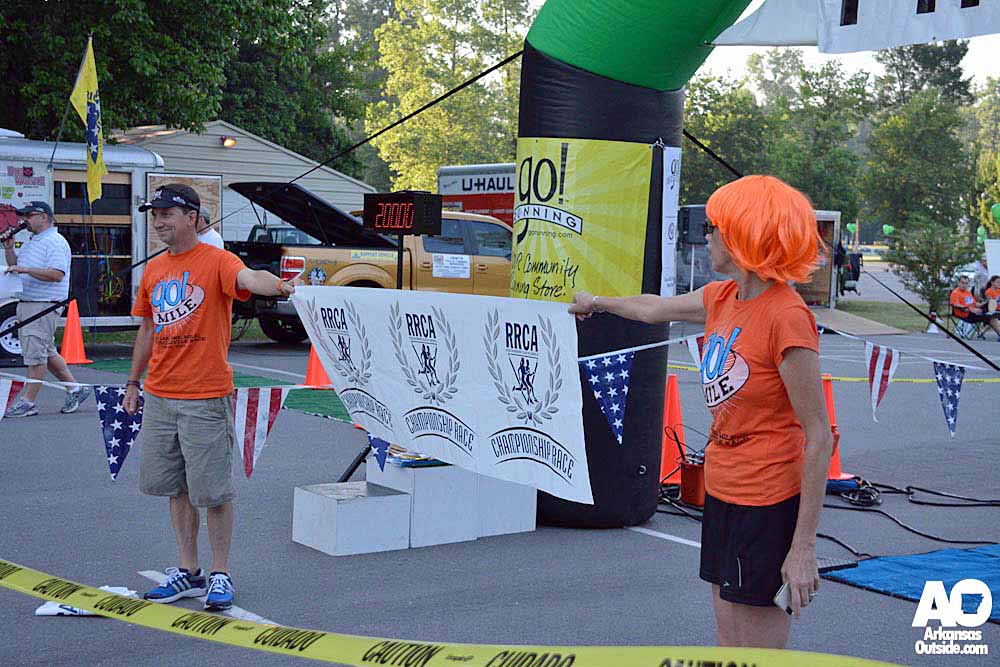 Gary & Erin Taylor at the finish line.
Did the first year meet expectations with a short planning window?
The first year was very successful; I didn't think we would get that many. We had 350-400 people the first year. One of our initial tag lines was "How fast can you go?" Everyone talks about splits per Mile, but how fast can you go for one Mile? But, we also had to be very careful about not scaring off the average person. So, we also said, look it's only one Mile; anyone can do one Mile. If a 5K is a little bit too much for you right now or you think it's an intimidating distance, but want to be involved in the running community and its events, then it's just one Mile - give it a go!
How do you structure the Go! Mile? Are there multiple heats?
The first year we broke it up into age groups. We had a 39 and under as well as a 40 and over for Women & Men. We also had an elite heat for anybody who had run a sub-5:30 Mile for Men and sub-6:30 for Women. However, what we found was that in some of the age group heats there were some doing the Mile for the first time, which spawned new events in year two.
Now the first heat is called the "First Mile". It's the first Mile of the day, but it's also designated for the novice or if you want to walk it. We hope, and this where I get corny, but that it's the first Mile of the rest of your running career. It's been hugely popular and last year it was one of the biggest heats. We still do the age groups, which is where most of the Grand Prix competitors compete in.
We also do a "Mini-Mile" for the young kids where we walk them out to the half-Mile for a race. Last year we had about 550 kids compete in this event.
This is a very unique event. Dad gets to watch Mom run, Mom gets to watch Dad run, the parents together get to watch their kids run and they can all stick around and watch the elites race. This experience doesn't happen anywhere else within the context of everyone running the same event.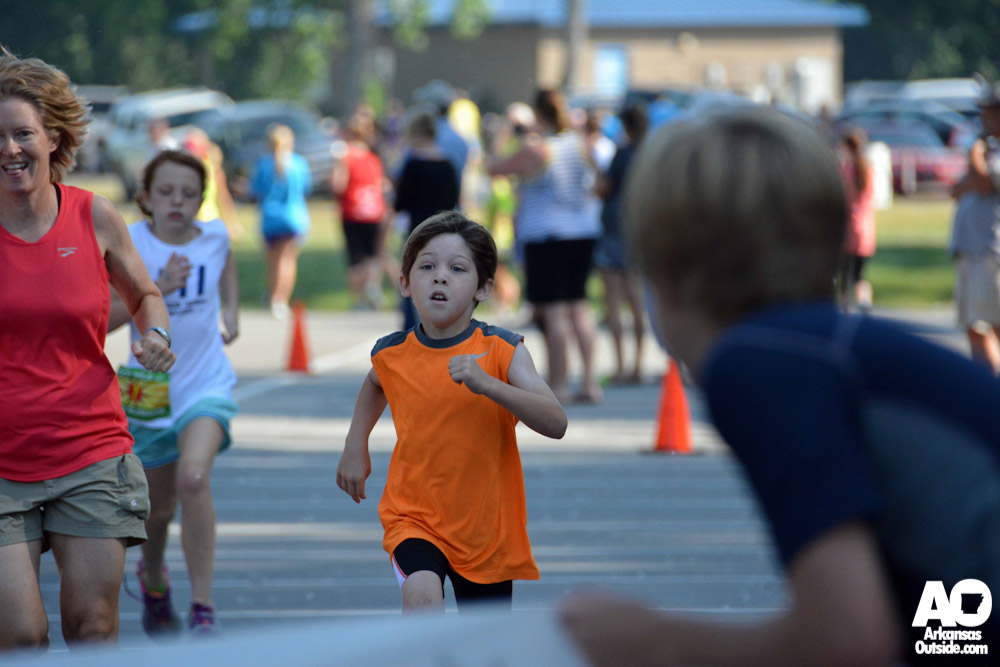 How did you set about growing the event, especially the elite races?
I wanted to get a sponsor for each one of our races. Call it the blank First Mile, etc. Windstream, a communications provider in this area, stepped up big time and they now sponsor the Windstream Elite Miles. We want to prove to Windstream in year one the value of the event. I'm much like [Bring Back the Mile] in that we should be running more Mile races. It drives me crazy that my kids run the 1600m on the track.
Hopefully, we've done a good enough job of this to show the value of sponsoring this event. Last year we were the South Region RRCA Championship and this year we're the national championship for the RRCA. That was a great hook for Windstream to sponsor a national championship race. We'll be including them on the bibs, we have caps for podium winners to wear and a bunch of other stuff. It's been great.
What is the experience like for the fans and the elite racers at the Go! Mile?
It's a great, flat course. If you stand at the start line you can see every step of the race. It does a sort of a kidney shape loop and the start and finish are about 10 yards apart of each other. What has happened is everyone sticks around for the awards. You've got people from the First Mile and the age group races all staying. One of the things we discussed in the planning stages is that in most races you never get to see the elites finish. You might line up next to the elites, but then the gun goes off and usually they've had their Gatorade and are in the car before you even finish.
It was amazing the first year. I'm looking around and everyone from the other heats are lined up to watch the start of the elites. Once the gun went off the whole crowd ran over to the finish area and lined up for the elites. In the last 100 meters you have crowds leaning in; it's almost like when the guys at the Tour de France are going up the hill and everyone is waving their arms. It's like that the last 100 meters.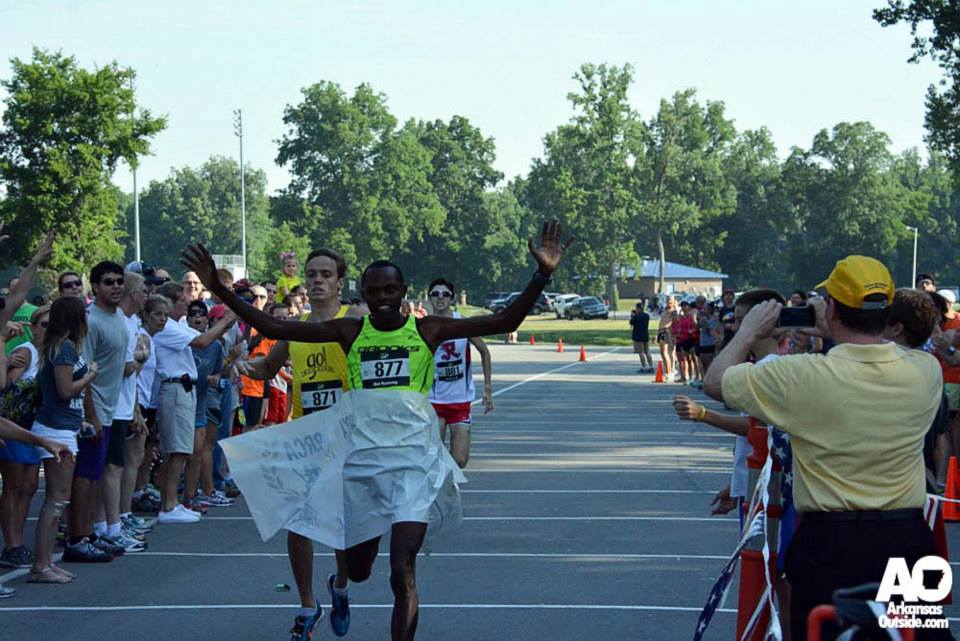 What can people expect this year as a RRCA National Championship race?
This year we've gone overboard since it's a Championship. We got a bunch of U.S. flags around the start. We are going to hand them out to the crowd, so as they come down the finishing stretch there will be all of these flags waving. We've got those banger things for everyone to make a lot of noise. We also have large U.S. flags for the male and female winners when they cross the finish line. We'll have them do a victory lap and high five everybody. I think it is just special for the elites doing it. Marathoners get that kind of attention, but Milers and track runners don't get that much attention. The good guys we get are going to be track runners and they deserve that. We have good prize money and a good experience that will get them to come back.
What prize money do you offer for the elite heats?
There is a total prize purse of $7000 with $1500 going to the winner. We also have $500 for course records. We're right on the edge of getting really good athletes. Thanks to our sponsors this year we were able to help with hotels, gas money and some things we've bought for them. Elite athletes help elevate the event and in turn help us raise more money for our charity, which is one of the main drivers in the first place. If we can get $30,000 I will rename my shop and we will make it even bigger (laughs)!
Tell us about the Winston Penn Wardlaw Memorial Fund.
It's actually very near and dear to my heart. Winston Wardlaw was a very good friend of my son. He had a freak accident at a summer camp that he was at with my son. The first year we did the Go! Mile it was right around this anniversary and it became a special way remember him. The students who had graduated at Catholic High in 2008, Winston's class, started coming back as a reunion. The class and the high school has now also become a sponsor to help raise money through sponsorship.
There are a thousand people at the race but there are these kids and their parents for whom the race means a lot. It's a great story within a story. Winston was an amazing guy and this memorial helps us raise money for kids who may not be able to afford to go to Catholic High, a private school.
Since we started the Bring Back the Mile campaign there has always been this community of Little Rock runners who have supported us. It seems like an incredibly tight knit and fun running community. What can you tell us about the Little Rock running community?
This is where we'll give ourselves a pat on the back. We have really driven this over the past four years. Many in our community thank us for having brought the running community together. It was our goal and it is really special to see it become reality.
When we started it was our mission to improve the running community in Little Rock, which I'm sure some thought it was just a marketing thing. Frank is involved and my wife does all the marketing, which she does by trade. We've gone out into the community, person-by-person. We've shaked a lot of hands, put on runs and don't charge people for it. The Go! Mile is the only run of the year we charge for. We have put on the Turkey Trot where the only entry fee is canned food. The community has absolutely got behind that. People have shown up with whole pallets of food even though we only require one can.
Little Rock used to be fractured with all of these groups and we brought them together. We go out to the river and put out a table every now and then. We'll have a table out at six in the morning with ice water and cups. People love that. It is random acts of kindness, but it is not by accident; we have worked really hard at it. Sure we have to get people in the door to stay in business, but that's not the main reason. The main reason behind it is doing the right thing for the running community.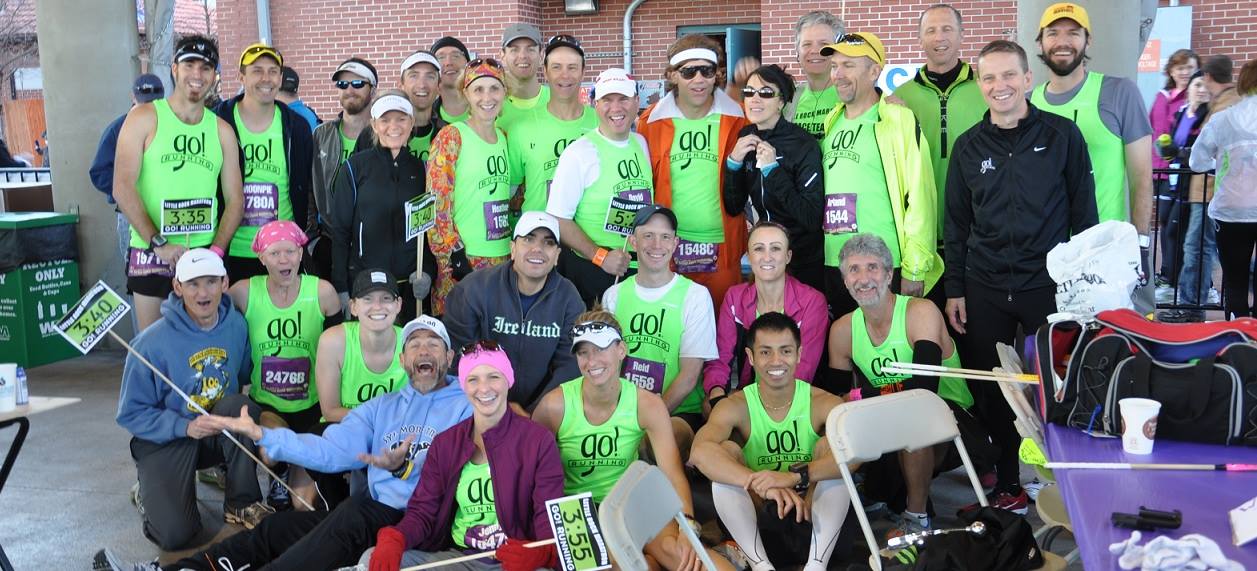 Do you have plans to run a Mile and if so, how fast do you think you could go?
I really don't think I will run a Mile again. Although, I must admit, I turned 50 last year and a little part of me says - I wonder what I could do. But, there is a huge part of me though that says that I put this race on, it is a huge effort leading up to it and I enjoy putting on the event. I wouldn't do myself or anyone else any justice putting up tents, then jumping in the Mile and finally going back to being race director. Maybe one year.
How did you start running to begin with?
I have always just loved running since I was a kid and I carry it with me still. From the time I was 14 and now at 51, I still love it for what it is. I could care less about the stop watch anymore. This morning I ran 8 miles on a muddy trail with my dog; with the wind in my hair, that is all good for me.
Who influenced you growing up?
I started out as a swimmer. There were two or three very influential people in my life. As a swimmer I had a coach named Vick Wyatt. This guy was 60-years-old and he used to stand on the side of the pool with shorts and no t-shirt. He was ripped and I used to think, 'look at this dude." I really think he inspred me at that point, even early on at 10-years-old I wanted to be like that. I'm doing pretty good. I'm 52 and pretty lean still; I hope I am living up to Vick's expectations. He was an amazing guy and he made me realize love sports. Times and medals were a lifestyle for him.
I also grew up in the era of Lasse Viren and was amazed by him. The 1980 Olympics was very influential for me. Seeing Britain win and seeing him come back for his third Olympics to take on those guys was just unbelievable.
Then of course in my own country, I grew up and raced in the era of Steve Ovett, Sebastian Coe, Steve Cram and Peter Elliot. Peter was a buddy of mine. Those guys were just phenomenal. It was actually one of the reason I came to America (laughs). I looked at England and was sixth best in the country with no chance of getting on the team (more laughs). I figured I'd come over here for a few years.
That era of British and Irish Milers were like the Kenyans of today; it was just incredible. I trained with Steve Ovett several times. We used to go out to some places in Wales where we would be sprinting up these massive sand dunes for training in the off season. He was an idol of mine.
Gary, it was pleasure speaking to you and good luck on Saturday!
Thank you.