Pick-the-Winner: 2016 Camel City Elite Mile Guide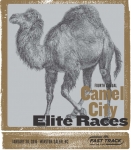 January 27, 2016
Play the field with BBTM's Pick-the-Winner contest presented by Running Warehouse and win Saucony shoes, Epson GPS + Heart watch and BBTM swag; Camel City Elite Mile races highlight an incredible Saturday of competition at JDL Fast Track
By Bring Back the Mile
The BBTM GP Tour 2016 kicks off in Winston-Salem, NC at the Camel City Elite Mile races on Saturday, January 30. Below is all the information you need to know including an athlete guide for you to make your best selections in the Pick-the-Winner Contest presented by Running Warehouse.
WIN: Saucony shoes and an Epson GPS+Heart Rate watch courtesy of Running Warehouse as well as BBTM swag!
2016 Camel City Elite Resources
BBTM Pick-the-Winner Contest
Win big in 2016 by playing the entire field. You'll select the Men's & Women's fields in finish order as well as a finishing time for the winner for your chance at winning shoes from Running Warehouse and a prize package from BBTM.
Below we've highlighted BBTM's Top 4 Picks as a guide to the athletes competing this weekend. Good luck!
Last Updated: January 27 @ 10:00am PST with addition of Grant Pollock of Virginia Tech.
MEN'S MILE presented by Champion
ATHLETE: Matthew Centrowitz
Affiliation: Nike Oregon Project
Mile PR: 3:50.53 (2014)
BBTM Profile: http://bringbackthemile.com/athletes/detail/matthew_centrowitz
Twitter Handle: @MattCentrowitz
Prediction: Holding the top U.S. Mile mark in 2015 as well as the #2 mark in the world, Matthew Centrowitz kicks off the 2016 season as the Camel City Elite favorite. The 2012 Olympian and 2013 IAAF World Champion silver medalist has never been afraid of the indoor season having won last year's NYRR Wanamaker Mile in a blistering 3:51.35. With teammate Shannon Rowbury setting a world mark at Camel City in 2015, the Nike Oregon Project may set the tone once again for the year in Winston-Salem.
ATHLETE: Cory Leslie
Affiliation: Furman Elite
Mile PR: 3:53.44 (2014)
BBTM Profile: http://bringbackthemile.com/athletes/detail/cory_leslie
Twitter Handle: @Cory_Leslie
Prediction: The Camel City Elite Mile and the JDL Fast Track has been Cory Leslie's playground and will toe the line as the two-time defending champion. In 2014, Leslie set the North Carolina indoor Mile record (3:57.81) and then in 2015 he set the overall North Carolina Mile record (3:56.99) proving the flat track is certainly not a slow one. He will have his hands full with Centrowitz, but neither Olympic silver medalist Leo Manzano nor U.S. champ Will Leer fazed him last year. Watch for Leslie and Centrowitz to race toward another North Carolina state record.
ATHLETE: Pablo Solares
Mile PR: 3:54.52i (2009)
Twitter Handle: @psolares
Prediction: Runner, financial planner and artist, Pablo Solares has had a long, successful career winning a Mexican national title and making two IAAF World Championship teams (2008 indoor / 2009 outdoor). But don't let the gap in years between personal bests and 2016 fool you -- in January 2015, he stunned fans by dropping a 3:56.86 at the Armory in New York City. Solares can be in contention for the win in a sit and kick race, but regardless we'd pin him as a top-three finisher this Saturday.
ATHLETE: Brandon Hudgins
Mile PR: 3:59.67 (2015)
Twitter Handle: @buhdgnasty
Prediction: One of Bring Back the Mile's favorite Twitter handles, Hudgins broke the 4-minute barrier for the first time at last year's Sir Walter Miler. Overcoming a rare autoimmune disease, Granulomatosis with Polyangiitis (GPA), he has fought his way to being an elite Miler. One of the college Milers could surprise and join the sub-4 club, but Hudgins has a good chance at holding them off down the stretch with his experience.
About the Rest of the Field
Donnie Cowart will once again take the rabbiting duties for the field in the Camel City Elite Men's Miles, pushing the pros and collegiates around the fast flat track in Winston-Salem. Rounding out the field will be five collegiates on the cusp of the sub-4 barrier. Grant Pollock (Virginia Tech) enters as the top collegiate with a quick 3:40.41 1500m mark from 2014, but has yet to crack 4:04 in the Mile. Graham Crawford (NC State) is sitting with an oh-so-close best of 4:00.01, while Csaba Matko (Eastern Michigan), Neil Gourley (Virginia Tech) and Simon Holden (Wake Forest) are within two-to-three seconds of Crawford.
WOMEN'S MELLOW MILE presented by Mellow Mushroom Winston-Salem
ATHLETE: Shannon Rowbury
Affiliation: Nike Oregon Project
Mile PR: 4:19.2, road (2008)
BBTM Profile: http://bringbackthemile.com/athletes/detail/shannon_rowbury
Twitter Handle: @shannonrowbury
Prediction: Shannon Rowbury is a favorite in this race. She is coming off of a historic season breaking the nearly 32-year-old U.S. women's 1500 meter record by Mary Slaney, clocking 3:56.29 at the Herculis meet in Monaco. The two-time U.S. Olympian is also the defending Mellow Mile Champ with a time of 4:22.66, which was not only a world-leading indoor mark for 2015, but also the #5 world all-time indoor performance!
ATHLETE: Heather Kampf
Affiliation: ASICS/Team USA Minnesota
Mile PR: 4:21.39, road (2014)
BBTM Profile: http://bringbackthemile.com/athletes/detail/heather_kampf
Twitter Handle: @HeatherRaeKampf
Prediction: In 2015 Heather Kampf clinched her second straight BBTM GP Tour crown. Rightfully dubbed the Queen of the Road Mile, Heather Kampf is no stranger to victory: she has won 18 road Miles since 2011. Her accolades on the track aren't too shabby either. Her indoor PR from 2015's NB Indoor Meet at the Armory is an admirable 4:30.07. Overall BBTM places Kampf in second, with an outside chance at dethroning Rowbury on Saturday.
ATHLETE: Fiona Benson
Affiliation: Nike
Mile PR: 4:25.79 (2015)
Twitter Handle: @feebe_benson
Prediction: More of an unknown, Canadian Fiona Benson has great speed, so if this is a sit-and-kick race she is a definite contender for the title. She was a member of the 2015 Canadian World Championship team at 800m with a PR of 1:59.59. Benson also made Track & Field headlines in 2015 after winning the FloThrowdown Mile in a world-leading 4:25.79. Ultimately, we're going with the experience of Rowbury & Kampf at Camel City, but Benson could make it interesting.
ATHLETE: Lauren Johnson
Affiliation: Oregon Track Club
Mile PR: 4:33.00 (2014)
BBTM Profile: http://bringbackthemile.com/athletes/detail/lauren_johnson
Twitter Handle: @JohnsonRunning
Prediction: Lauren Johnson is a racer. She placed 4th at the 2015 USA Championships and punched her automatic ticket to the IAAF World Championships with a 4:04.17 in Heusden. This was a huge six second PR for Johnson. She had a breakthrough 2015 season and is poised for another great showing in 2016. Should Rowbury repeat 2015 and take this from the gun, Johnson may get left behind indoors, but with her newfound 1500m speed, she can be a contender in the late stages of the race.
About the Rest of the Field
With Furman Elite's Melissa Salerno once again pacing the field, this race is sure to be fast. At the 2015 women's Mellow Mile she came through 800m in a blazing 2:12.3. Aside from the race favorites, there is a lot of potential for the rest of the field to shake things up in the results. Not to mention that for many, this will be a season opener and those who plan on peaking for a summer in Rio might not be prepared to bring their A-game. Australian Heidi See enters the 2016 season after valuable racing experience at the 15th IAAF World Championships in Beijing. See's teammate, Stephanie Garcia, and Virginia Tech's school record holder Shannon Morton will also once again be on the JDL starting line. You'll also want to keep an eye out on the youngest athlete in the field, Lake Braddock High School's Kate Murphy, who was the nation's fastest sophomore as well as the 2015 USATF Junior National Champion and Pan Am Junior Champion at 1500m.