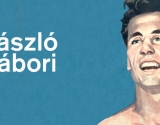 April 22, 2016
If I compare publicity percentage-wise, I had 75% for the Mile and 25% for the 1500 meters.
From Tracksmith's METER Magazine #04
László Tábori, in 1955, was the third man to break 4 minutes for the Mile, a feat that made the Hungarian famous around the world.
"Nothing gave me as much...
Read More
comments