Four Favorite Falmouth Mile Moments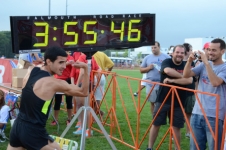 August 14, 2014
Annual track event has produced fast and thrilling Mile performances over the past 19 years.
By Bring Back the Mile
While there have been a few more late-summer track Miles pop-up on the U.S. calendar recently, in 1995 the New Balance Falmouth Road Race had a novel idea - to run a professional Mile on the track the day before its famed seven mile main event. Now entering its 19th year, the Falmouth Mile once again welcomes a stellar field. BBTM has taken a look at its rich history and here are our four favorite Falmouth Mile moments.
Four Fast Facts:
The inaugural Falmouth Mile champions were Erik Nedeau (4:03.98) and Julie Henner (4:32.41).
Six U.S. women have run under 4:30 in Falmouth for the first time, the most for any event world-wide.
Brenda Martinez's winning 4:26.76 in 2012 was fastest Mile time for women in 2012.
At the 2013 Falmouth Mile, 10 American men ran sub-4 minutes, a U.S. record in the same track event.
#4 MEN'S MOMENT
2008: Jon Rankin outlasts two others by half-a-second, winning in a meet record 3:56.45.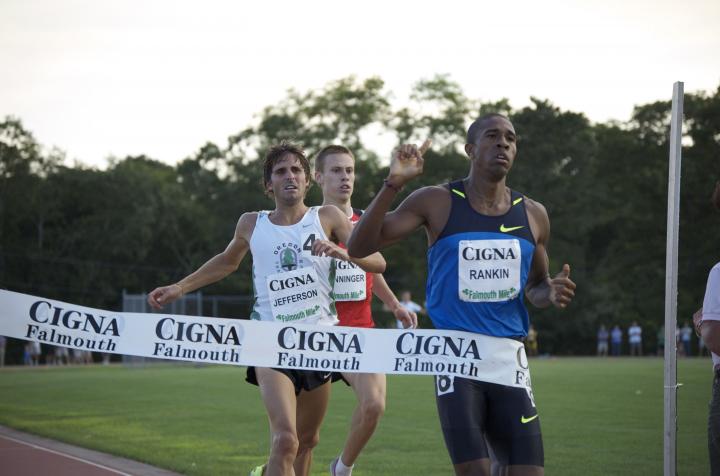 #4 WOMEN'S MOMENT
2009: Olympian Erin Donohue wins in 4:27.91 and leads three others to personal records; the fastest outdoor women's Mile run in the world that year.
#3 MEN'S MOMENT
2013: Ben Blankenship edges fellow Minnesotan Will Leer, 3:56.27 to 3:56.45; ten men run sub-4 minute Miles matching 2011 output. Watch race video here.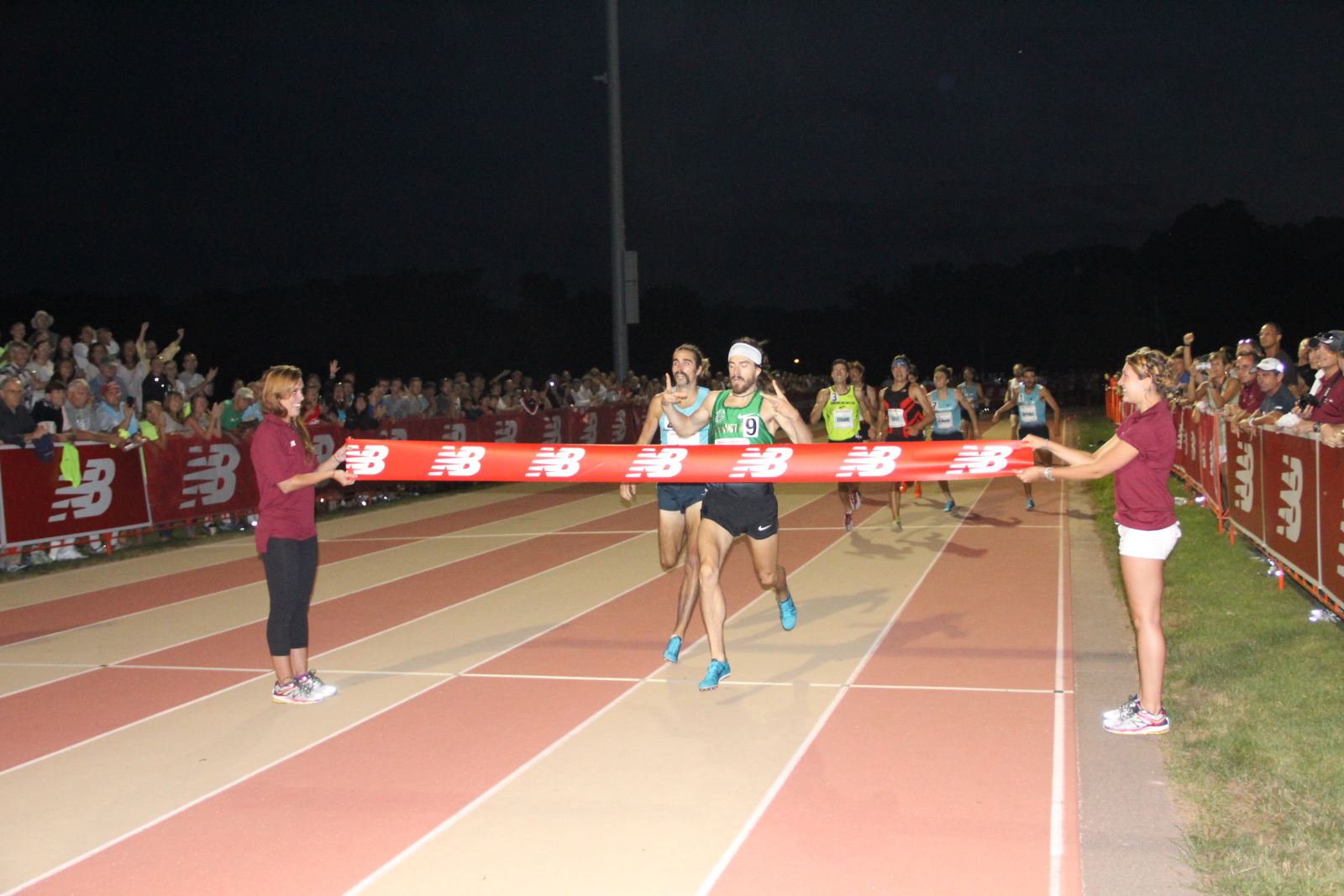 #3 WOMEN'S MOMENT
2012: Brenda Martinez and Gabriele Anderson (now Grunewald) run sub-4:30 Miles for the first time; Martinez wins in 4:26.76, the second fastest mark in Falmouth Mile history and fastest Mile time for women in 2012.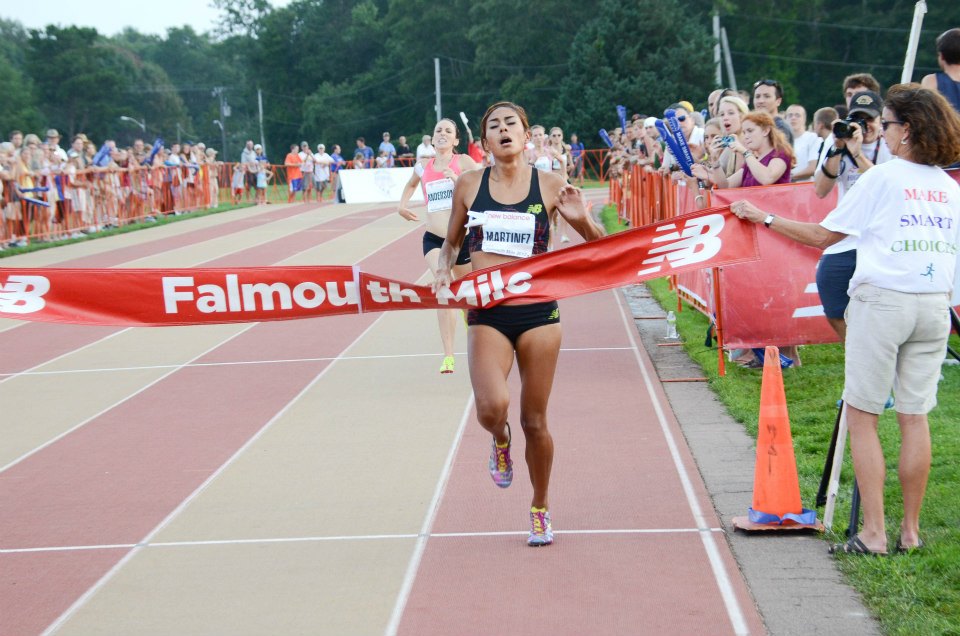 #2 MEN'S MOMENT
2012: David Torrence defeats defending champ Jordan McNamara in exciting finish; his 3:55.79 second fastest winning mark in Falmouth Mile history.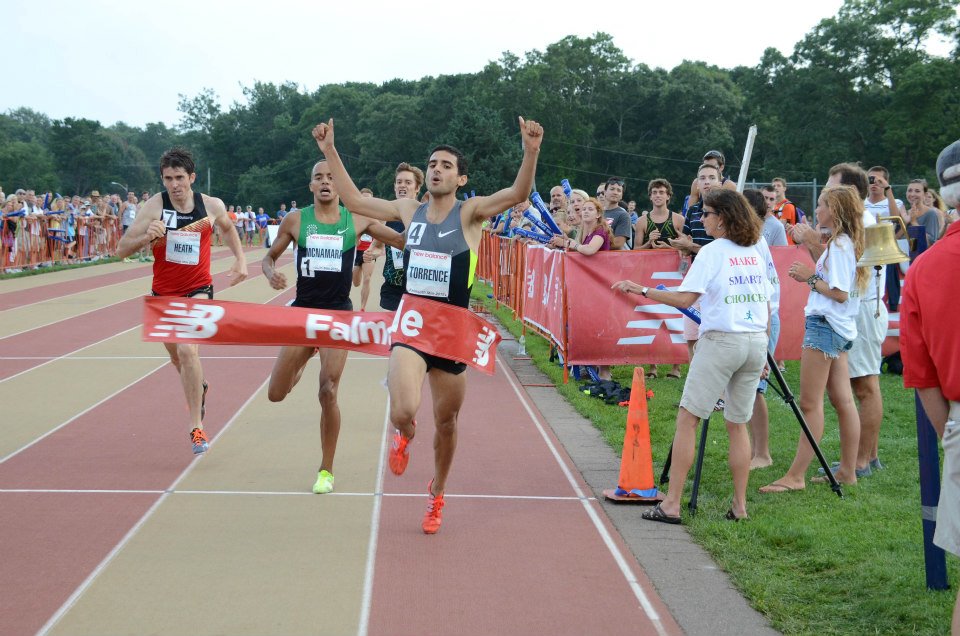 #2 WOMEN'S MOMENT
2006: Three American women break the 4:30 Mile barrier for the first time in the same race; 2004 Olympian Carrie Tollefson clocks a PR winning 4:27.96.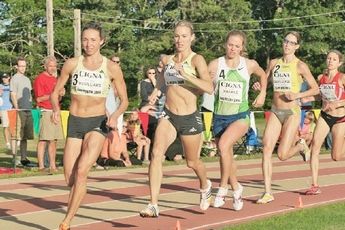 #1 MEN'S MOMENT
2011: Jordan McNamara sets meet record of 3:54.89 to lead ten men under the coveted 4 minute Mile barrier.
#1 WOMEN'S MOMENT
2002: Olympian Suzy Favor Hamilton wins event and sets still standing meet record, 4:25.27; the fastest outdoor women's Mile run in the world that year.
Who will make the Falmouth Mile Moment at this year's race?