2014 BBTM Top 4 Website Lists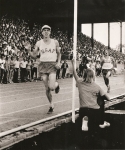 December 30, 2014
Cain to Zamperini and more attract Mile fans!
By David Monico, Bring Back the Mile
As 2014 comes to a close we took a look at our website traffic to see what news articles and athletes reigned supreme. Since our launch in January 2012, the bringbackthemile.com website traffic has grown every year, and overall, 2014 has been the best year to-date for visits to our site. Below find BBTM's website Top 4 lists for 2014:
Most Read News of 2014
Since we started Bring Back the Mile there was a supportive group (we're looking at you Bowling Green alumni) that wanted to share with the world that Dave Wottle was really a Miler at heart, although he gained fame in his thrilling, at-the-tape 1972 Olympic 800 meter victory. Earlier this month, in addition to going live with Wottle's BBTM legend's athlete profile, we published a piece by one of Wottle's teammates, Rick Schnittker, that in three weeks time became our most read article in 2014.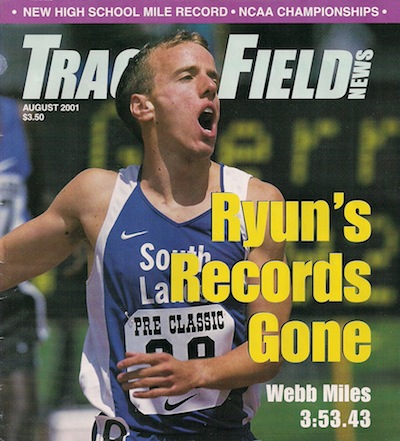 Alan Webb, who continues to be one of our most searched for athletes even in Mile retirement, took the second spot in our most read news of 2014. Walt Murphy's account of Webb's historic high school Mile peaked in the winter post-Wanamaker Mile and again in the spring.
Rounding out the top four was BBTM's sub-4 Mile and sub-2:10 Marathon list, released before the TCS New York City Marathon, and our 10 best Mile Moments of the year.
Most Viewed Athletes in 2014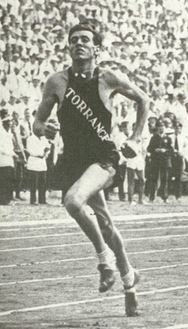 LEGENDS
Perusing the athlete page statistics it wasn't surprising that Mile legend Louis Zamperini's bio topped the charts in 2014. Page visits peaked on July 3, the day after his passing, and since the fall, it has steadily increased in the leadup to the December 25 international film release of Laura Hillenbrand's best-selling book Unbroken. Followed by Zamperini were three other legends, two who had major milestones this year: Jim Ryun's 50th anniversary of the first sub-4 minute Mile by a high school athlete and Roger Bannister's 60th anniversary of becoming the first man to break the sub-4 minute Mile mark. As for Alan Webb, even in Mile retirement, he continues to be one of the most searched for athletes.
Below are the 2014 BBTM website rankings of the current crop of U.S. Milers: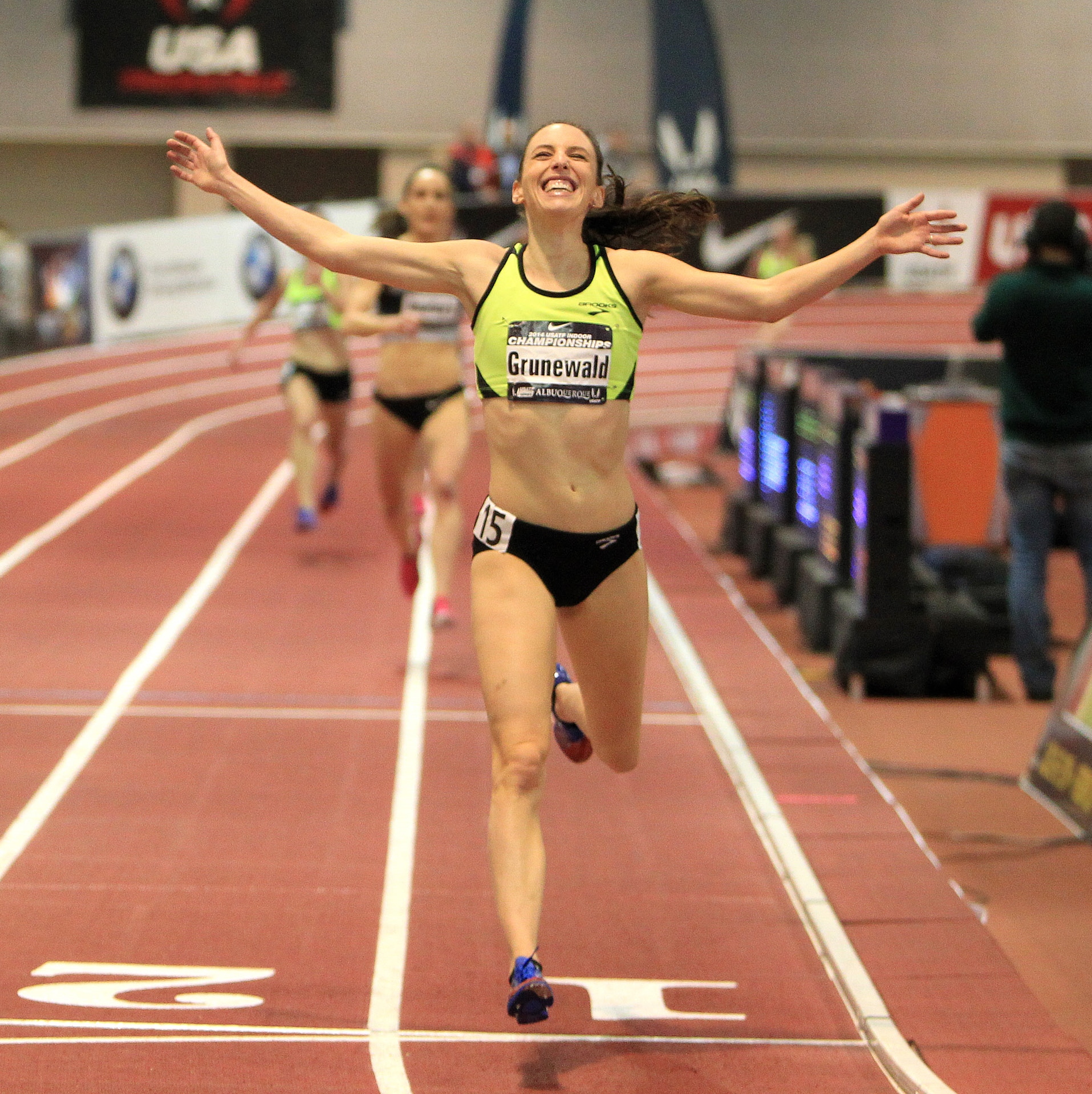 TOP 4 WOMEN
For the women, if this were a Cross Country race they would take the title as they put three in front of the Men's #2 and then two more in front of the Men's #3. Not surprisingly, Gabe Grunewald took the top spot (and just behind Leer overall), as the controversy around the Women's 3000m USA Indoor Championship race dominated the headlines in the winter. Gabe then peaked again in August after her GNC Live Well Liberty Mile win.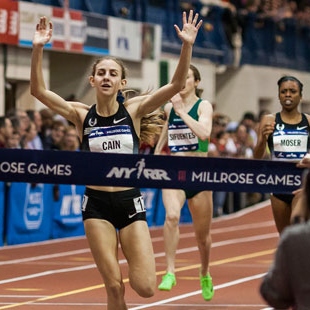 Mary Cain and #cainsanity also dominated the winter indoor season as she continued to take down records, including just missing the World Junior indoor Mile record. The teen phenom led the world in 2014 with a 4:24.11 clocking at the John Thomas Terrier Invitational in January. Sarah Brown also topped the Women's lists with a strong indoor campaign and a PR 4:26.67 in July at the Harry Jerome Classic, while Kate Grace was a surprise #4 for the year.
TOP 4 MEN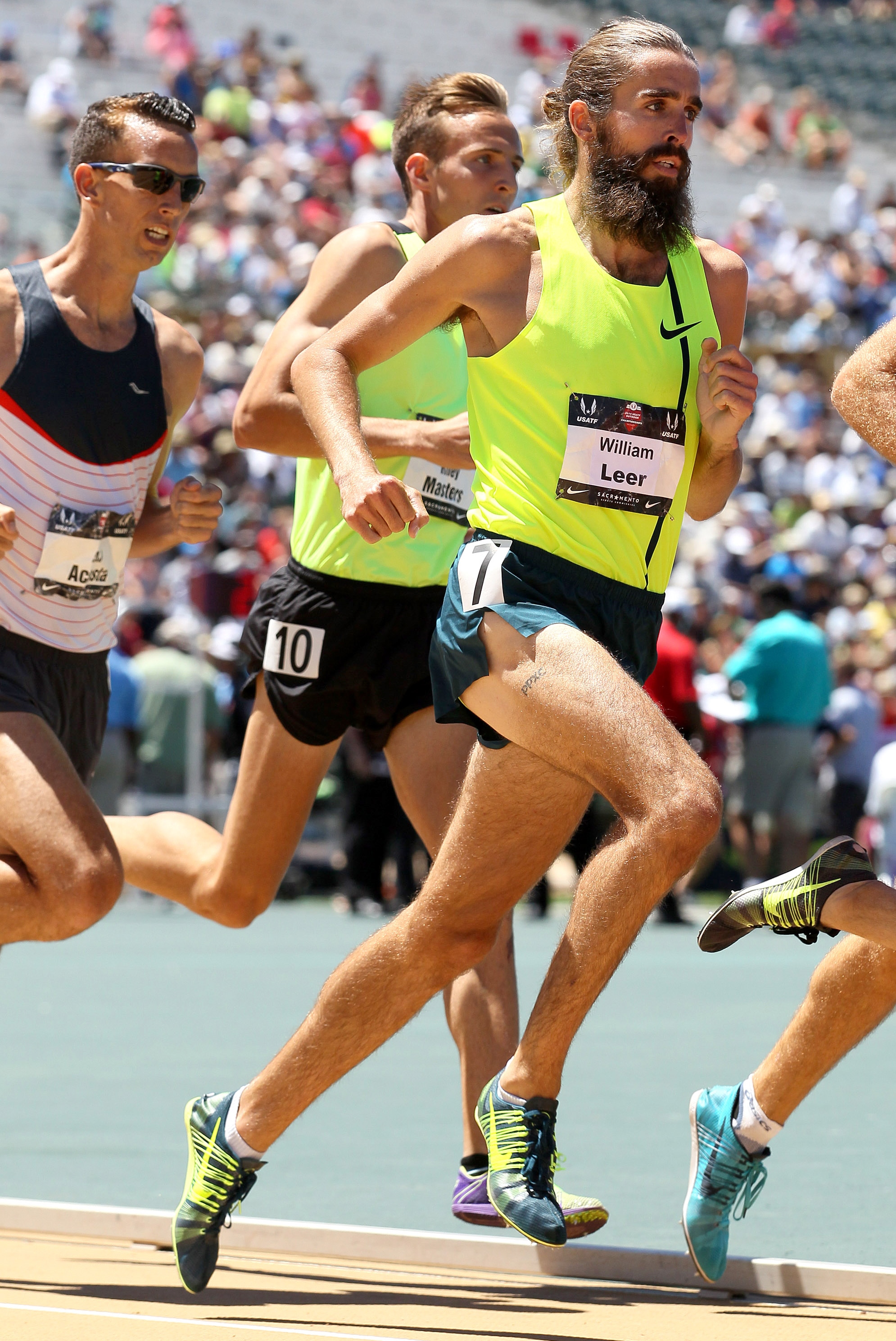 On the Men's side, Will Leer catapulted himself to the #1 spot with his Wanamaker Mile win at the NYRR Millrose Games and his 3:51.82 personal record and meet record at the 2014 Morton Games in Dublin, Ireland. His time ranked second in the U.S. this year. Leo Manzano, the 2012 Olympic silver medalist, while the second most viewed, certainly won for consistency as his HOKA ONE ONE sponsorship announcement as well as races throughout the year, including the 2014 USA Outdoor Championship 1500m title, kept him in the spotlight.
Jordan McNamara wasn't too far behind in views and consistency as impressive wins at the NIKE Festival of Miles in St. Louis, GNC Live Well Liberty Mile in Pittsburgh and NYRR Fifth Avenue Mile in New York certainly make a good case for Men's Miler of the Year honors. And last but not least, David Torrence made noise in 2014 with his U.S. 1000m indoor record in March and announcement of his HOKA ONE ONE sponsorship just in time for the holidays.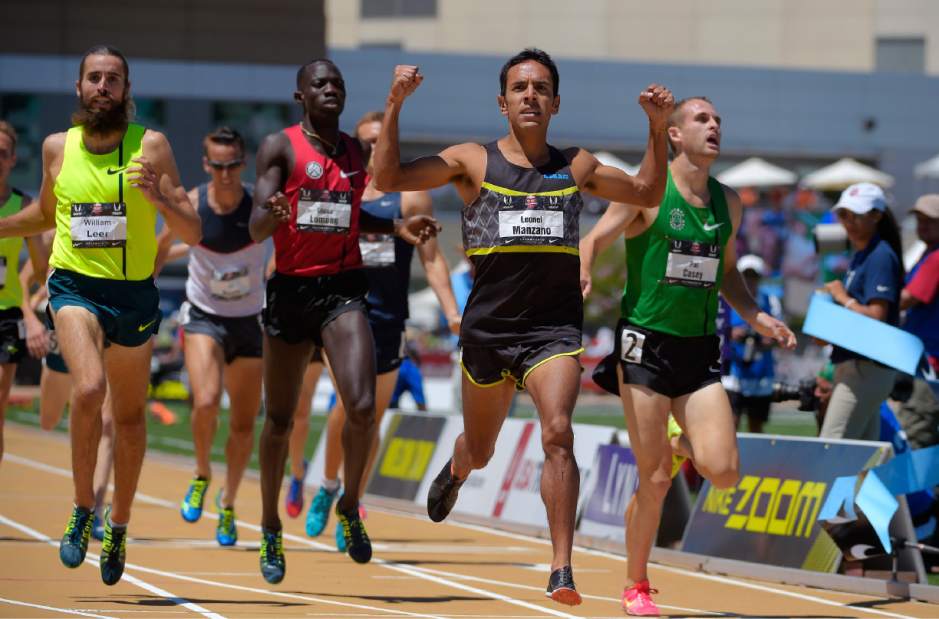 Stay up-to-date on everything Mile in 2015 by visiting BBTM regularly for the latest, most comprehensive, engaging and historic Mile information anywhere.