A Members-Only Race of One: The Birthday Mile
January 21, 2014
Chris Kealey shared his story on coping with the 9/11 tragedy and what has become his annual race of one. Chris, now 46-years-old, manages a technical support and training operation for Thermo Fisher Scientific Informatics in Massachusetts. He has four children (we presume a symbolic gesture to the Mile) and is married to Pammy, whom he mentions has always been very supportive of his running addiction.
Chris was the former director of the High Street Mile and was the President of the Winners Circle Running Club in Salisbury MA. He believes his fastest Mile is 4:23 in his late 20s, altough he marks his proudest Mile moment as running in the Boston Indoor Games Masters Mile, clocking a 4:35 in 2008.
Chris also shared a sentiment we too believe that in many ways people are more afraid to race a Mile than a marathon - "it's a raw race that accommodates little in terms of mistakes." Enjoy Chris' journey in tackling this rawest of races year after year...
By Chris Kealey, Miler
I am a recycled runner, so to speak, as I never ran in high school or college. My sport of choice was football. Since then, I have raced every distance from the 800 meters to the marathon. But, my true love is the Mile. I was the race director of the storied High Street Mile here in Newburyport for about 10 years. However, the race I run every year and that is most dear to my heart, is one with no spectators, no race bibs, no post-race party and no awards. It's what I simply call the Birthday Mile.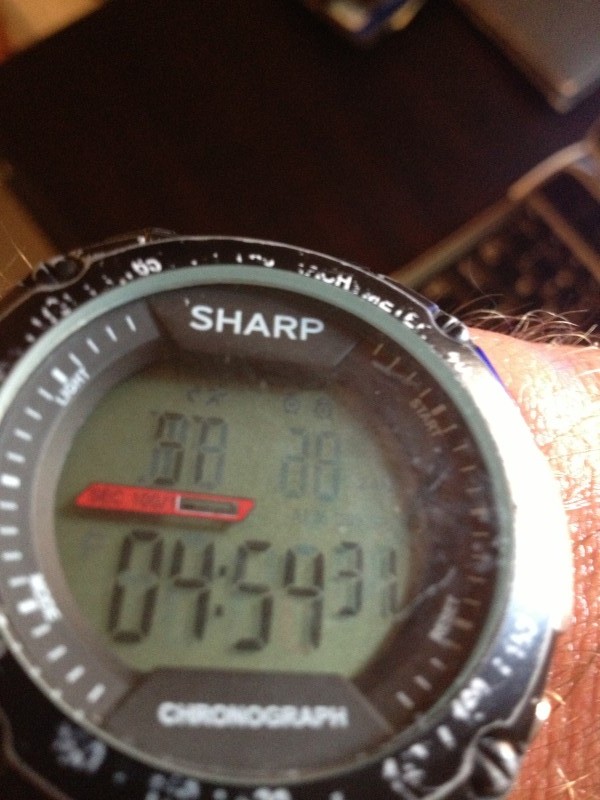 My birthday is September 13. It was on 09/13/2001 that I became the race director of my own members-only race. It was 2 days after one of the darkest days in the history of the United States. The world was upside down in more ways than one. Often when the day is darkest we cling to those people and passions that are closest to us. As I sat on the track that day contemplating the horror of 9/11 I wondered what I could do. Like many of us, I felt powerless in those immediate days afterwards. I said to myself, "The terrorist will not change me. I am going to laydown an all out Mile every year on my birthday from this day forward."
I was 34 that day and my goal was simply to run under 5 minutes and with the exception of the occasional mulligan (where if I do not break 5 minutes and I "invite" myself back to the track the next day) I have broken 5 minutes every year since, now being 46-years-old. Eventually the 5 minute goal will elude me but that is OK.
As Bruce Lee once said: "A goal is not always meant to be reached, it often serves simply as something to aim at."