The Mile is NOT 1600 Meters
September 04, 2012
On Friday, August 31, 2012, Jack Baisley of Holmdel High School (Holmdel, NJ) became the #1609 like on BBTM's Facebook page. For his lucky click of a button we'll be sending Jack a BBTM care package. He sent in the following picture of his high school teammates and what the Mile means to him...
My hometown is Holmdel, NJ and I run for Holmdel High School. The mile is important to me because it is the basic root of all runs. Your run, whether 9 miles or 3 miles, is in miles, not 1600 meters.
One of my favorite Mile races was watching the 2011 adidas Dream Mile when Lukas Verzbicas ran a sub-4 minute mile. I think it just blew my mind that I was watching a kid in high school break 4 minutes and I literally just stared at my computer screen in awe.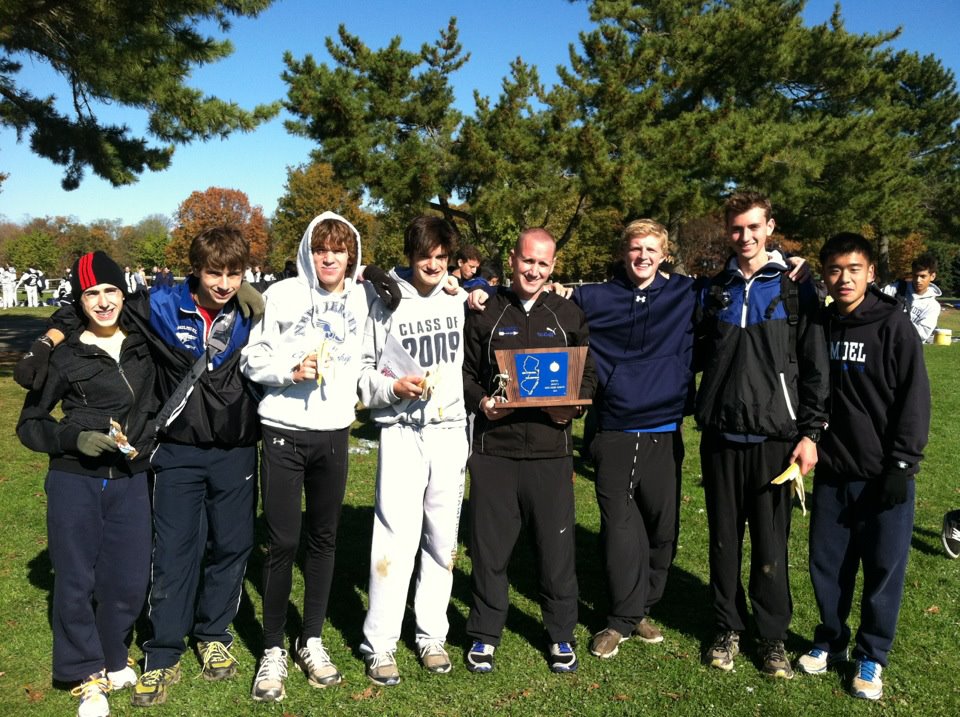 The fellas of Holmdel High School in New Jersey.