The Burr Oaks Mile
September 08, 2012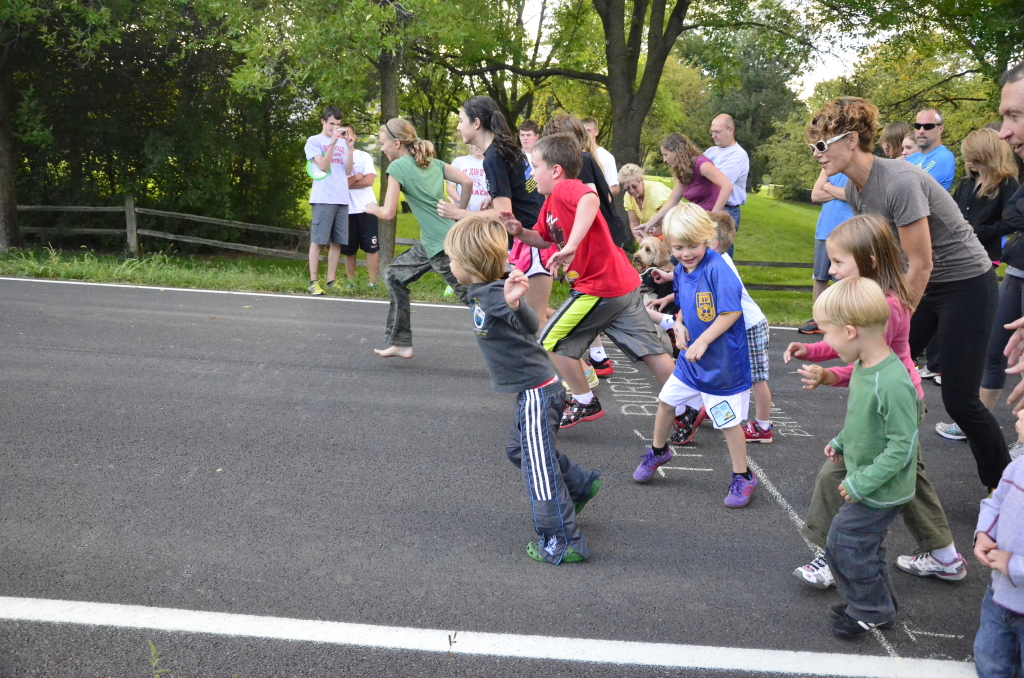 Just how easy and fun is it to put on a Mile event? During the September Magic Mile contest, Rick Schnittker, a Bowling Green alumnus and a BBTM 'My Most Memorable Mile' essay contest runner-up, decided he would find out. On September 8 he chalked up the road, found some medals from past races in his garage, and rounded up the neighborhood. If more Miles like The Burr Oaks Mile sprouted up, we all might be just a little bit better for it.
I can't say how much fun we had at our event; we only had 32 runners, but they almost all demand I make it an annual event. During the race we had 40 spectators and over 90 neighbors and friends show up for the post-race picnic. Our winner was a neighbor, a 40 year old mother of a one who came in at 6:07. She beat her best high school school time!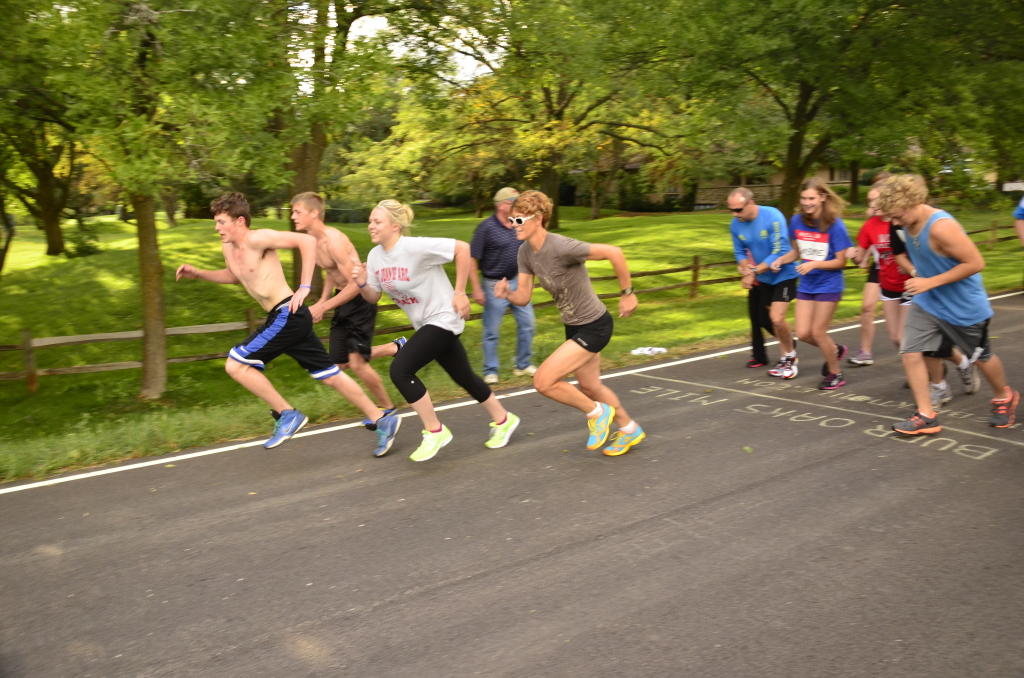 My son Ricky won the 15-18 guys race and my daughter Erin won the girls open. Neither are or were runners in high school. But, one performance that stood out was a five year old who kept up with his older sisters, crossing the line in just over ten minutes. When I called him up to give him his gold metal and autographed picture of Dave (Wottle), he just beamed. His Dad talked to me and told me how much it meant to his kid and himself.
Photo slideshow link of The Burr Oaks Mile