Breakfast with Bowden
January 31, 2014
On Thursday, January 30, 2014, BBTM had the privilege of spending time with the first American to break 4 minutes in the Mile: Golden Bear Don Bowden. Don shared that on the day of his historic 3:58.7 Mile on June 1, 1957 in Stockton, CA he was a student at Cal Berkeley sitting in an economics class taking a test (and had stayed up late the night before). He then drove himself the hour-plus to the race where he was originally entered in the 880. But legendary coach Brutus Hamilton thought he was a ready for a sub-4 minute Mile attempt and the rest is history.
Bowden with his BBTM I AM THE MILE t-shirt (purchase at the BBTM Store)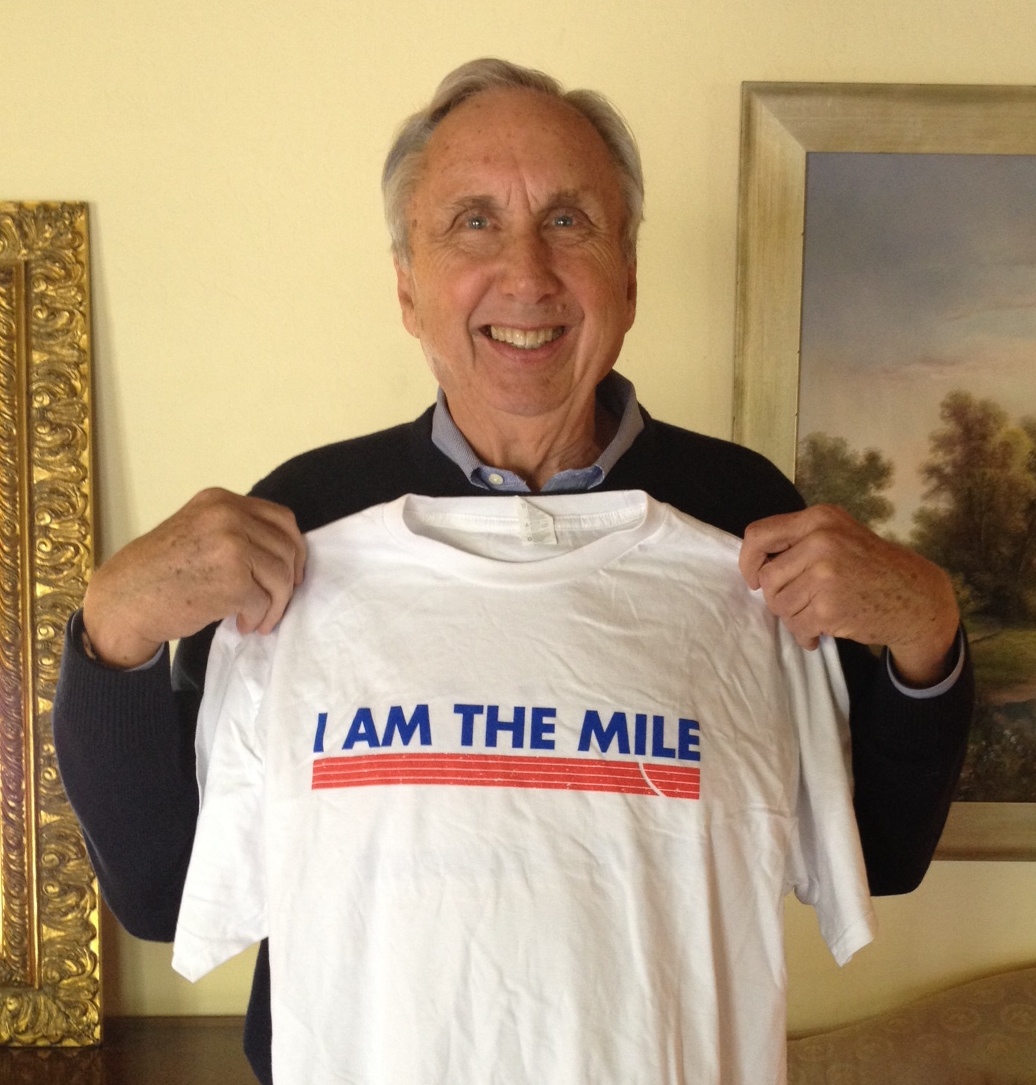 Bowden with BBTM Marketing Director, David Monico, and the trophy the New York Athletic Club presented him for being the first American sub-4 minute Miler. "I took the trophy the NYAC gave me for being the first one under 4 to an appraiser. She said, 'it would be worth a lot if it wasn't for some guy's name on it!'"