The First Sub-Four Minute Mile
May 27, 2012

Runner-Up: My Most Memorable Mile Essay Contest (May 2012)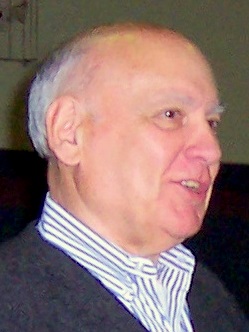 Thank you to Richard Hoskin who painfully had the chance to brush shoulders with history and missed it. But, we do very much respect the honoring of commitments! Richard is currently focused on writing and researching an historical novel set in his native Cornwall and frequently lectures on "Cornwall: History, Mystery and Mines".
Roger Bannister's first sub-4 minute Mile in 1954 turned out to be the most disappointing in my life.
I was an undergraduate at Oxford at the time. A college friend suggested that we go to the Iffley Road track to watch the athletic meet. I was no athlete, in fact running was my least favorite compulsory sport at school. But I enjoyed watching sports.
His old school friend Chris Chataway was running in the Mile. Chris's best events were longer; he later ran in the Olympics and set the world record in the 5,000 metres. His role that day was as pace maker for a medical student named Roger Bannister.
However, I declined. I was already committed to going to the Iffley Road, but to St. Hilda's College. I had accepted an invitation to tea that afternoon with a lady friend from my home town in Cornwall. Honor forbade reneging for a better invitation. I was blissfully unaware that at the moment the tea was being poured and the cucumber sandwiches were being passed something much more exciting, of world-wide significance, was being accomplished just along the road.
It was only at dinner in the hall that evening that I learned how close I had come to rubbing shoulders with history. I could not have been a participant, but at least would have been a spectator with a tale to tell. These days when invited out to tea, before accepting I ask what else is going on.